CAREERS
Volunteer Services at SJGH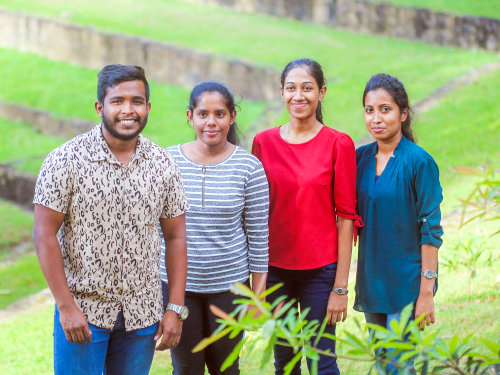 Why volunteer at SJGH?
To bring joy to patients and their family members.
To provide opportunities for citizens to learn, develop skills at a hospital setting.
To provide opportunities to create lifelong relationships with other volunteers and hospital staff.
What types of volunteer opportunities are available at SJGH?
I. Patient navigation (Way Finders)
As a Way Finder, you will assist patients and guests with making their way around the hospital. Way finders should assist patients and guests with locating major locations in the hospital (cafeteria, post office, pharmacy, etc.), light computer work, and clerical duties as needed and other duties as assigned.
II. Patient and family advisor counselling (PFAC)
Patients and their families are knowledgeable members of the care team and can offer unique perspectives and valuable feedback about their experience at a hospital. The PFAC members are supposed to share healthcare experience with doctors, staff and other PFAC members and to participate in group discussions to talk about ideas for how our healthcare organization can improve care, quality, safety, and services. These meetings will provide a good platform to support patients with serious illnesses and their family members.
III. Spiritual and religious support
Clergy and the representatives of all religions can volunteer to provide spiritual and psychological support to dying and terminally ill patients.
How will you benefit by providing volunteer services at SJGH?
A training opportunity in the field of patient care related to type of volunteer service you will be providing to the patients
An attractive uniform will be provided to all volunteers as a valuable team member
Several healthcare services available at SJGH will be provided free or at a subsidized prize to you and your immediate family members
An official certificate of appreciation for the services rendered
Letters of recommendation upon your requests
* Please note that you should work as a volunteer for a certain period of time as indicated in your appointment letter to be eligible for the benefits mentioned in number (D) and (E).
Who are eligible to become a volunteer at SJGH?
Males and females between 16 to 65 years (Should have passed G.C.E. - O/L)
University students, students awaiting O/L, A/L results or university entry are also warmly welcome
Having experience as scouts, girl guides or school cadets and basic computer skills will be added qualifications
Those who have been treated and recovered from serious illnesses
Clergy of all religions
Above all you should have a kind and warm heart with willingness to help
Please contact Dr. Chandraguptha Ranasinghe (Deputy Director)
Tel: 0112 778 610 Ext: 3102 or Email: depdirector@sjghsrilanka.lk
Our Vacancies
Currently we don't have any vacancies.