What is COVID 19?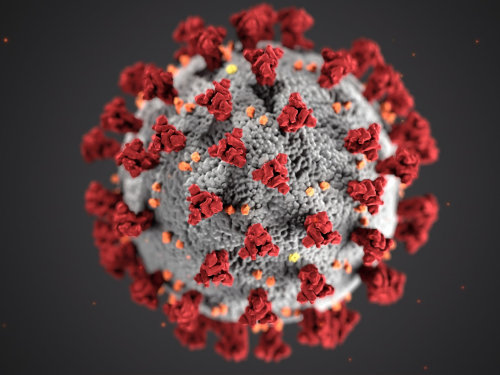 (Photo courtesy of CDC-USA-free license)
Coronavirus disease 2019 (COVID-19) is defined as an illness caused by a novel coronavirus now called severe acute respiratory syndrome coronavirus 2 (SARS-CoV-2; formerly called 2019-nCoV), which was first identified amid an outbreak of respiratory illness cases in Wuhan City, Hubei Province, China.
The virus has a respirator mode of transmission. Therefore strict Health and safety measures would help contain the spread of disease. Always make sure you follow the DReAM measures to protect yourself and thereby your loved ones.
D – Social Distancing. Maintain atleast one meter distance in crowds
Re – Respiratory Etiquette. Cover your mouth and nose with your elbow when you sneeze. Stay at home if you have fever
A – Asceptic techniques. Wash your hands with soap and water for atleast twenty seconds. Avoid toching your eyes, nose and mouth.
M – Mask. Wear a mask at all times. Ensure proper disposal of masks and proper cleaning if reusing.
What are the symptoms of COVID-19?
The most common symptoms of COVID-19 are:
Other symptoms that are less common are:
Loss of taste or smell,
Nasal congestion,
Conjunctivitis (also known as red eyes)
Sore throat,
Headache,
Muscle or joint pain,
Different types of skin rash,
Nausea or vomiting,
Diarrhea,
Chills or dizziness.
Symptoms of severe COVID‐19 disease include:
Shortness of breath,
Confusion,
Persistent pain or pressure in the chest,
High temperature (above 38 °C)
People of all ages who experience fever and/or cough associated with difficulty breathing or shortness of breath, chest pain or pressure, or loss of speech or movement should seek medical care immediately.
In case you have any of these signs:
Immediately inform your MOH or PHI
Call the Health Ministry hotline – 0117 966 366
IF signs aggravate such as difficulty in breathing call 1990 Suwaseriya Ambulance for hospital admission.